Our dining room overlooking the lushes garden and woods around Theodore House provides seating for up to 40 guests. Although we offer a B&B catering regime for room guests, we can look at the possibility of both full or half-board catering for residential groups, all dependant on the group size. Hot meals, hot and cold buffets and afternoon tea can be offered for non-residential guests with prior arrangements, as are tea, coffee and biscuits for residential groups.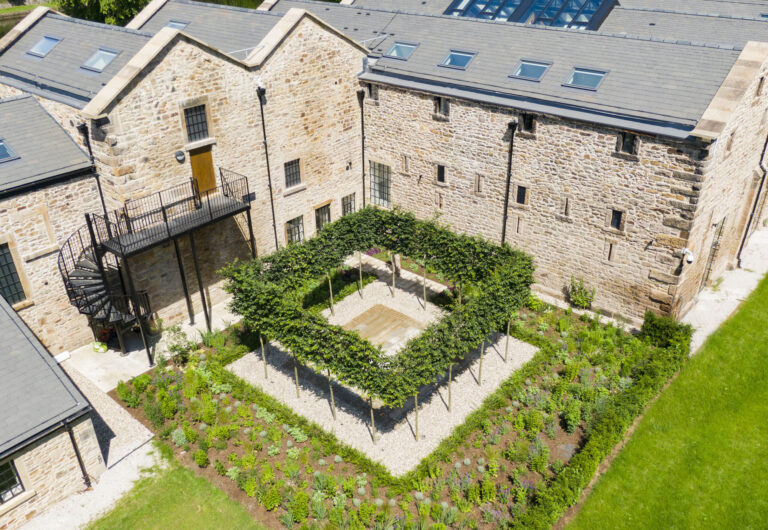 There is a lovely terrace area surrounded by pleached-trees just outside the dining room which, weather permitting, offers a lovely tranquil outdoor space to take your tea or coffee whilst chatting with family or friends or for you to just contemplate the amazing natural beauty all around.
Catering for venue hire guests can be selected from our standard menu options or they can be specifically tailored to each events needs and budgets, upon request. Being licenced means that for events we are able to cater for those need too. Theodore House looks to operate, as much as possible, using local sourced produce and in keeping with seasonality.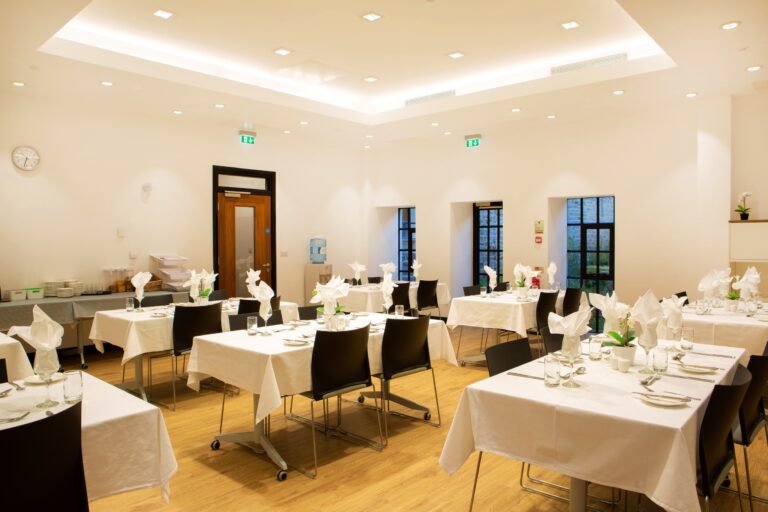 Whether you are looking for fine dining for a business meeting, an open buffet for a conference or training event, or multiple pass-around canapés for a press conference or product launch, with our on-site kitchen and trusted suppliers we are able to ensure that your culinary expectations are met.